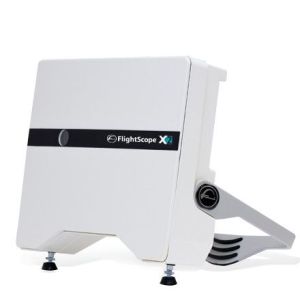 FlightScope X2 offers real-time stats from distance to clubhead and ball speed as well as slow motion swing and impact videos allowing scientific analysis of swing and ball flight action.
FlightScope X2 is the world's first completely wireless, battery-operated, 3D Doppler tracking radar for golf.
Side-by-side video and club or ball data comparison is available on the VX2 app and fully customizable assessments in the X2 Skills app for player benchmarking.
Club Data
Club Speed
Club Speed Profile
Club Acceleration Profile
Face Angle
Face to Path
Dynamic Loft
Angle of Attack
Club Path
Vertical Swing Plane
Horizontal Swing Plane
Ball Data
Ball Speed
Vertical Launch Angle
Horizontal Launch Angle
Vertical Descent Angle
Smash Factor
Spin Rate
Spin Axis
Carry Distance
Roll
Total Distance
Lateral Landing
Apex Height
Flight Time
Shot Dispersion